Dear Colleagues,
Current and emerging technologies have transformed urological practice and bolstered patient care throughout the years. These notable advancements include the field of urologic reconstruction. Every year, the acclaimed EAU Section of Genito-Urinary Reconstructive Surgeons (ESGURS) meeting gathers the best in the field to deliver the latest and most relevant developments.
The upcoming 12th edition of the meeting, ESGURS22, will enrich your knowledge and skills through fundamentals on urologic reconstruction and comprehensive coverage on urethral pathology, urethra stenosis, urethral fistulas, male incontinence, Peyronie's disease, and penile prosthesis.
ESGURS22's two-day programme is packed with ultramodern live surgery sessions and detailed step-by-step videos augmented with roundtable discussions, lively deliberations and case presentations.
Experience the ESGURS meeting yourself and join us from 20 to 21 October 2022 to receive frontline updates on urologic reconstruction. Your participation is highly encouraged.
This year, the meeting will be combined with the ESU-ESAU-ESGURS Masterclass on Erectile Restoration and Peyronie's disease (19-20 October).
We look forward to having you with us in Madrid!
Prof. Davis Ralph, ESGURS Chairman
Prof. Ignacio Moncada, Local organising committee ESGURS
Dr. Javier Romero Otero, Local organising committee ESGURS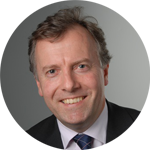 Prof. David Ralph
Chairman ESGURS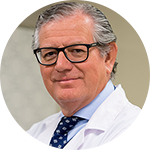 Prof. Ignacio Moncada
Local organising committee ESGURS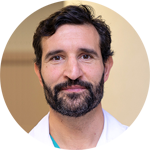 Dr. Javier Romero Otero
Local organising committee ESGURS